+ Toggle navigation
Who are we
TTK: World's Leader in Digital & Addressable Leak Detection Solutions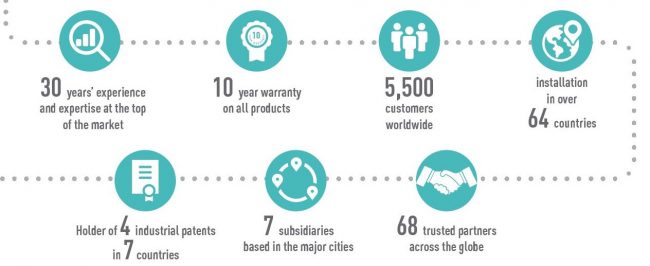 TTK is a leading manufacturer of Liquid Leak Detection Systems for commercial and industrial applications.
Our expertise focuses in 2 fields: Water Leak Detection and Oil Leak Detection (Fuel leak detection).

TTK's headquarters, R&D center and the manufacturing facilities are based in Paris, France, for 30 years. TTK conceive, develop, manufacture and install (via subsidiaries or local partners) the leak detection systems. Since it was established, the company has built its brand name on Quality, Efficiency and Innovation.

All products are manufactured in France to ensure the best quality and reliability of every single product within the production chain. TTK products hold a number of recognized international safety and specific approvals such as UL, TUV/GS, IEC, and ATEX.

Since it was established, technology innovation helps us to deliver leading-edge liquid leak detection solutions. In the early 1990's, TTK was the first company who offered the digital range products, including monitoring panels and fully addressable sense cables. In 2011, TTK lead the industry to the new Millennium by introducing the FG-NET digital panel on the market. This panel beside its traditional powerful capacity to detect and locate the leaks, it opens various possibilities on network applications, such as sending emails, Modbus over IP and also managing external devices through the network. TTK is setting the pace for product development.
Typical applications of TTK systems:

The subsidiaries and offices of the company extend over Europe, Asia, the Middle East and North America. The main offices are in Paris, London, Frankfurt, Hong Kong, Singapore, Mumbai, Dubai, Illinois and Ottawa. The Illinois office serves the North American continent. With its subsidiaries as well as a large network of partners and distributors, TTK delivers bespoke, tailor-made solutions for its liquid leak detection partners throughout the world.