>

Interview of TTK by ACFA (Asian Clean Fuels Association)
+ Toggle navigation
Interview of TTK by ACFA (Asian Clean Fuels Association)
ACFA – The Asian Clean Fuels Association - has recently invited TTK's Oil & Gas Division Manager, Raul Risi, for an interview of the rubric "Conversations with ACFA".
In this interview, Raul Risi has shared his opinion on the importance of Liquid Leak Detection Systems and the proper monitoring of underground storage tanks to ensure early detection of any leakages into the environment.
View the full article click here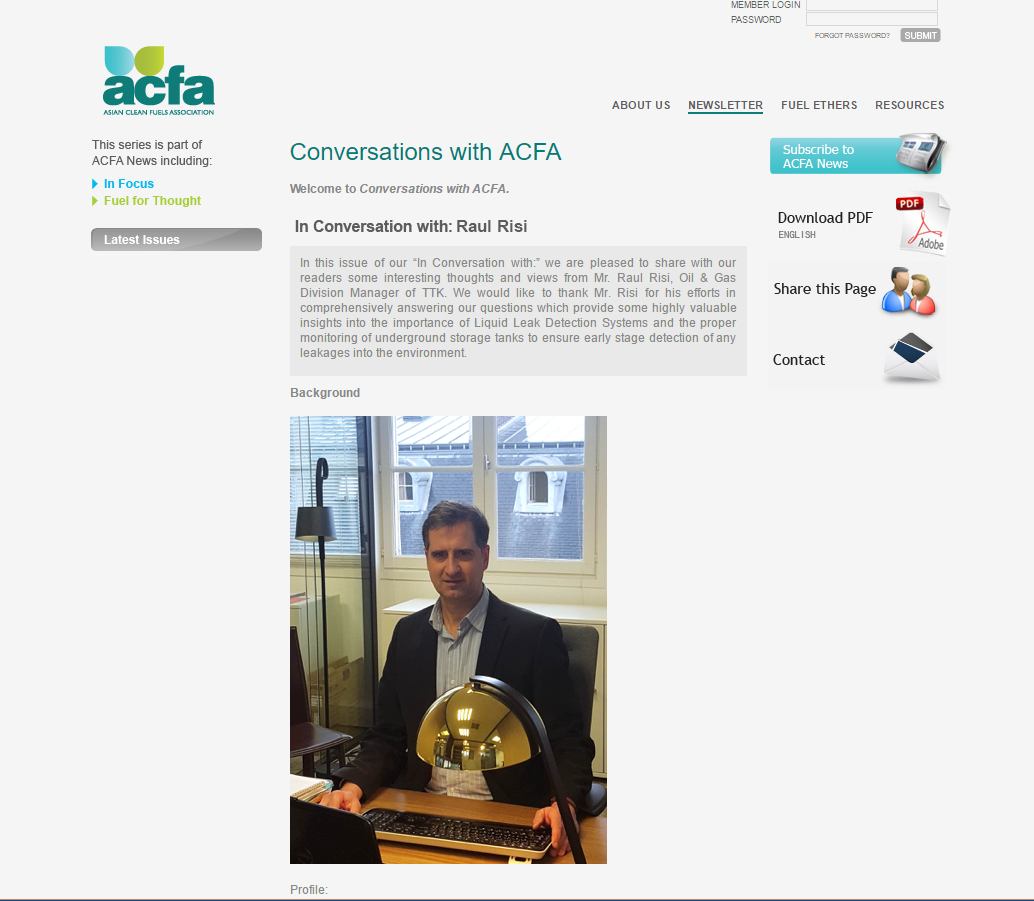 WHO IS ACFA?
Established in 2000 as a not-for-profit organization, ACFA commits itself to promoting the use of cleaner transport fuels in Asia and the Middle East.
ACFA is a partner of the United Nations Environment Program Partnership for Clean Fuels and Vehicles (UNEP-PCFV) and a Coordinating Council Member of Clean Air Initiatives for Asian Cities (CAI-Asia).