>

Have the peace of mind during a power cut… with TTK Battery Backup
+ Toggle navigation
Have the peace of mind during a power cut… with TTK Battery Backup
External Battery Backup Device from TTK
TTK battery backup device can seamlessly monitor your leak detection systems in case of a power cut on your site.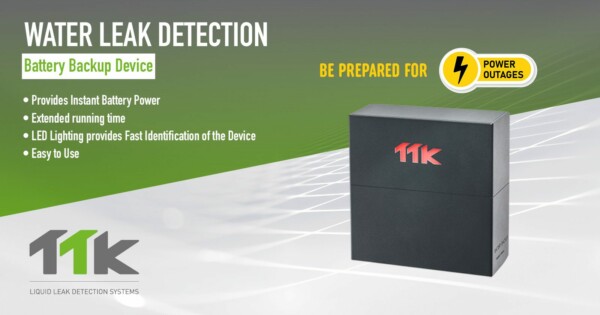 What does a TTK Battery Backup do?
In the event of a power cut, the TTK battery backup device provides uninterruptible power supply, allowing you to maintain seamless leak detection on your site while permanent power is restored.
How does it function?
It is simple and automatic. Once installed and configured, the Battery Backup device detects the power cut when it happens and switches on automatically.
When the TTK logo on its front panel enclosure turns red, it indicates there is an ongoing power cut and your TTK liquid (water/hydrocarbon) leak detection system is running on battery. When the mains power supply returns, the Battery Backup will automatically turn off, as well as the LED signal.
What is the running time?
Up to 4 hours when used with the complex FG-NET panel, even longer when used with other smaller panels.
Typical applications:
Data Centers,

Trading Floors,

Commercial Offices,

Residential and Historic Properties,

Any site with an existing TTK water/hydrocarbons/acid leak detection system.
Technical Advantages:
Easy to use.

LED lighting provides fast identification of the device's real-time status.

Extended running time
Product Details
Learn more about Battery Backup on the product page.
Compatibility: Fully compatible with FG-NET, FG-BBOX, FG-RELAYS and FG-A monitoring panels.
Need Help?
Fill out our contact form or mail us at enquiry@ttk.fr, and we will have one of our engineer experts contact you.