>

TTK Project Case Study: TTK in a data centre in Germany
+ Toggle navigation
TTK Project Case Study: TTK in a data centre in Germany
TTK WATER LEAK DETECTION SYSTEM IN A DATA CENTRE NEAR HANNOVER, GERMANY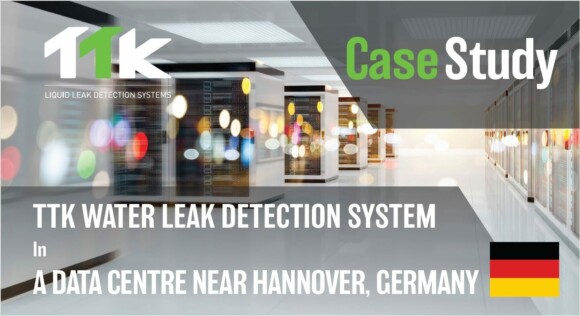 View the case study in PDF format. 
Project Background
One of the leading commodity suppliers in Germany, with a worldwide presence and over 56 000 employees, owns a data centre from which worldwide operations are coordinated.
Inside this data centre, a German brand analogue-based water leak detection system was installed over ten years ago – this out-of-date system emitted frequent false alarms disturbing the facility management's daily operations.
The client decided to reinforce the security level in the data centre by replacing the old analogue system with a digital reliable system to benefit from the technical progression this modern system has.
Areas to be Monitored
Some examples of areas to be protected:
• Ceiling ducts
• Raised floors
• Data halls
• Technical areas
TTK's Solution 
Sensing cables
Several addressable water sensing cables (FG-EC) were installed under the raised floor in the data hall to detect leaks from the chilled water pipes.
Furthermore, over thirty closed parallel cable ducts were installed in the ceiling, in which seven-metre water leak sensing cables (FG-ECS) ran, to detect potential rainwater leak from the roof and potentially to the data hall and technical rooms underneath.
All sensing cables were connected to diversion boxes, which were placed in specific cases and connected to a monitoring panel FG-NET.
In the case of a leakage being detected inside the duct, the diversion box transmits the leak information to the digital monitoring panel,
the latter then displays the leak location on its touch screen, allowing the facility management operator to take actions. 
The FG-ECS sensing cable can be connected to both TTK's locating alarm units and non-locating unit. Additionally, each FG-ECS sensing
cable is made with special Low Smoke Zero Halogen material, it emits limited smoke and no halogen when exposed to high sources of heat.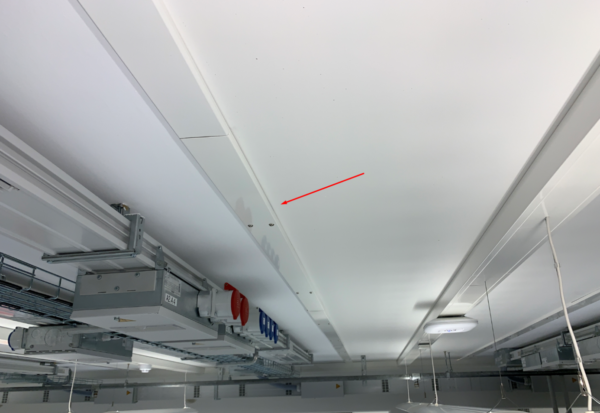 Ceiling ducts and TTK sensing cables run inside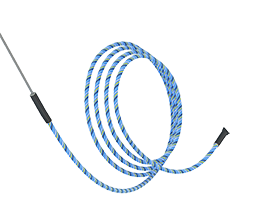 TTK water sensing cable FG-ECS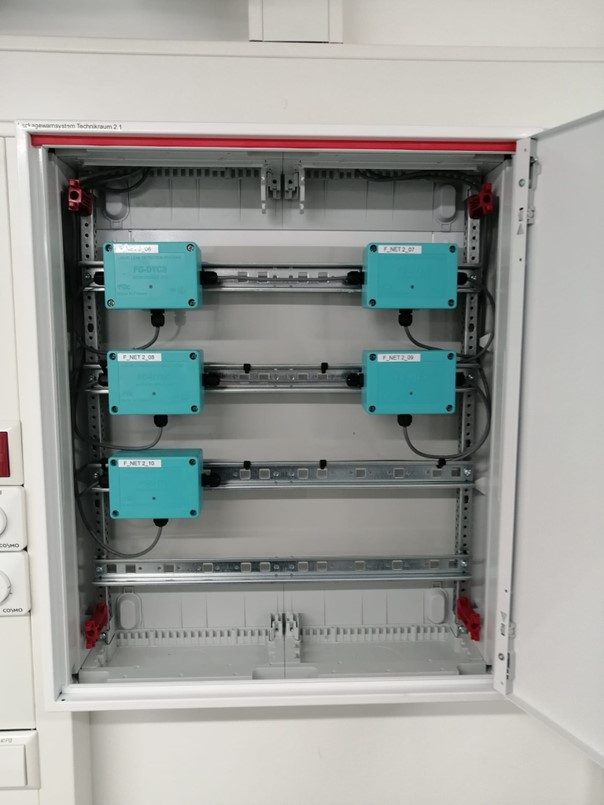 TTK diversion boxes (FG-DTCS) inside a specific enclosure
Digital monitoring panel
All sensing cables and diversion boxes are connected to a single FG-NET monitoring panel. Connected to the BMS via Modbus TCP/IP
communication protocol, the panel alerts and pinpoints alarms on the interactive maps in the case of a leak occurring.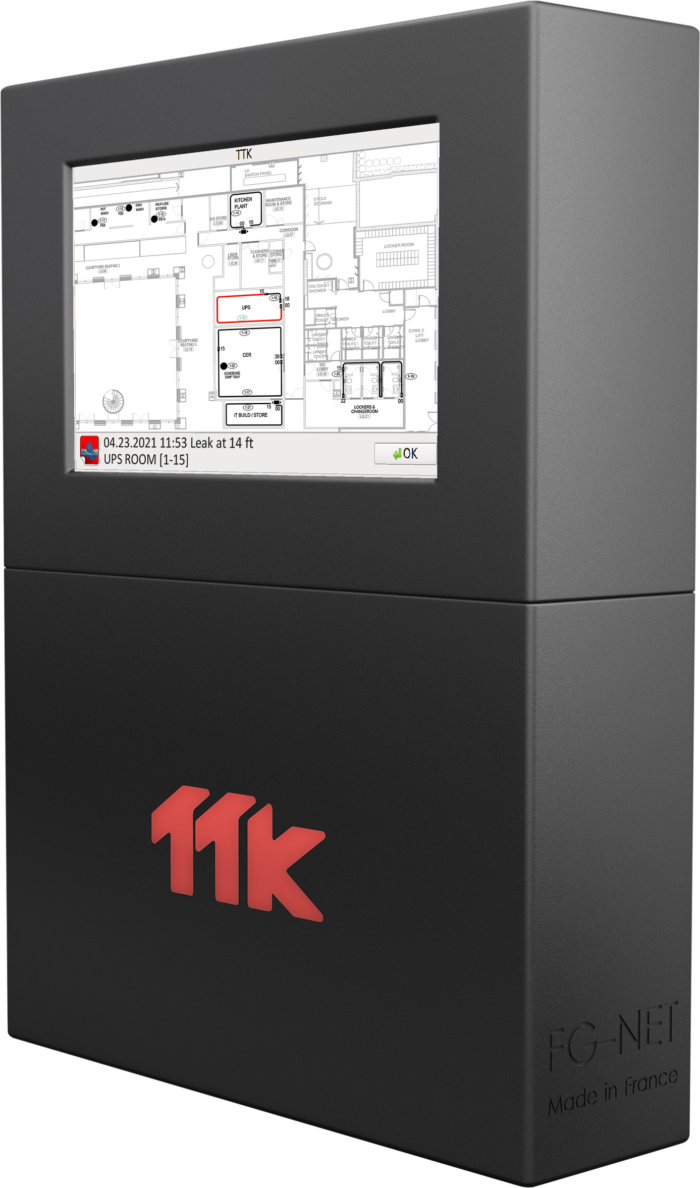 FG-NET digital monitoring control panel
Feedback of the client
This solution meets the requirements of the client and would be progressively applied at their projects worldwide. The client is so
impressed by TTK solutions and satisfied with TTK services that they have specified TTK as the sole leak detection solutions provider.
Facilities in Germany and Spain projects will follow.