>

An efficient water leak detection solution for pipe installation
+ Toggle navigation
An efficient water leak detection solution for pipe installation
The sensing cable for suspended water pipes
Specially designed for pipes installation, the FG-ECB (B for Braid) sensing cable from TTK detects and pinpoints the location of water at any point along its length. The cable comes with an external polyethylene based braided jacket, keeping water around it even when the leak is dripping, thus assures an efficient and early detection.
The cable is designed to be placed at the bottom of the suspended pipes using cable ties. There is no need for a drip tray, significantly simplifying the installation and reducing the costs.
Each cable has a high visibility LED to provide quick green/red cable status identification.
Furthermore, each FG-ECB sensing cable is made with special Low Smoke Zero Halogen material, emitting limited smoke and no halogen when exposed to high sources of heat.
Available in standard and pre-connected lengths: 10, 23 and 49 ft.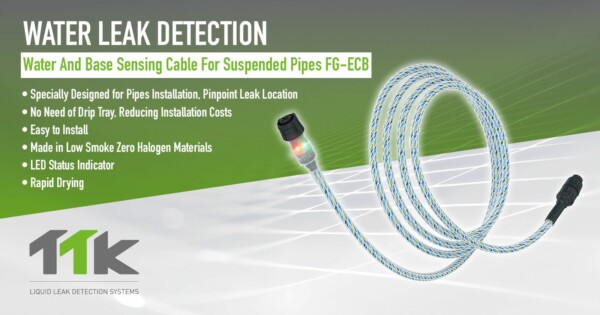 Technical Advantages
Designed for suspended pipe installation thanks to the external braid

No need for drip tray, reducing the installation costs

Easy to install

Pinpoint leak location

LED status indicator

Rapid drying
Compatibility
The FG-ECB sensing cable is fully compatible with all TTK digital water leak alarm panels (FG-NET, FG-SYS, FG-BBOX).
Typical Application
FG-ECB cables are placed at the bottom of the overhead suspended chilled water pipes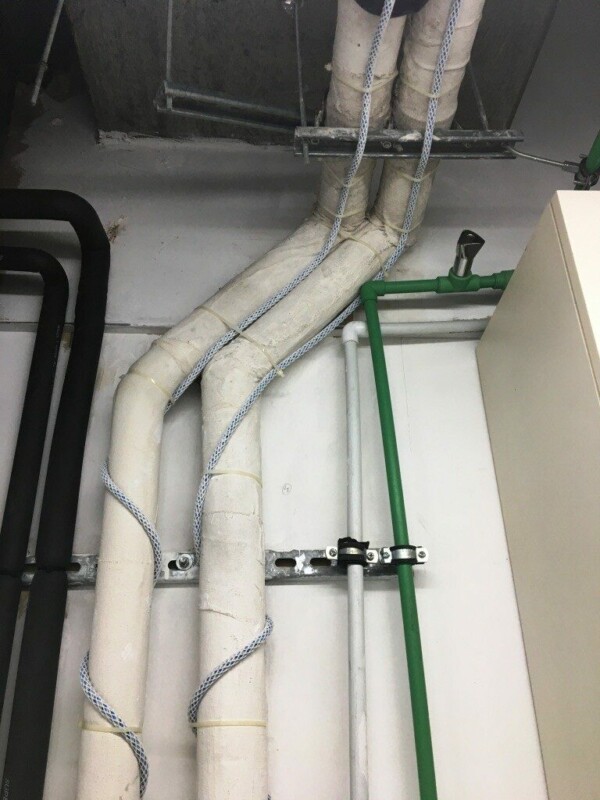 FG-ECB cables are installed on vertical water pipes
Product Details
Learn more about the water sensing cable with braid FG-ECB on the product page.
Need Help?
Fill out our contact form or email us at enquiry@ttk.fr, and we will have one of our engineer experts contact you.