>

TTK Project Case Study: TTK in Al Maryah Island tunnel, UAE
+ Toggle navigation
TTK Project Case Study: TTK in Al Maryah Island tunnel, UAE
TTK WATER & FUEL LEAK DETECTION SYSTEM AT Al MARYAH ISLAND TUNNEL, UAE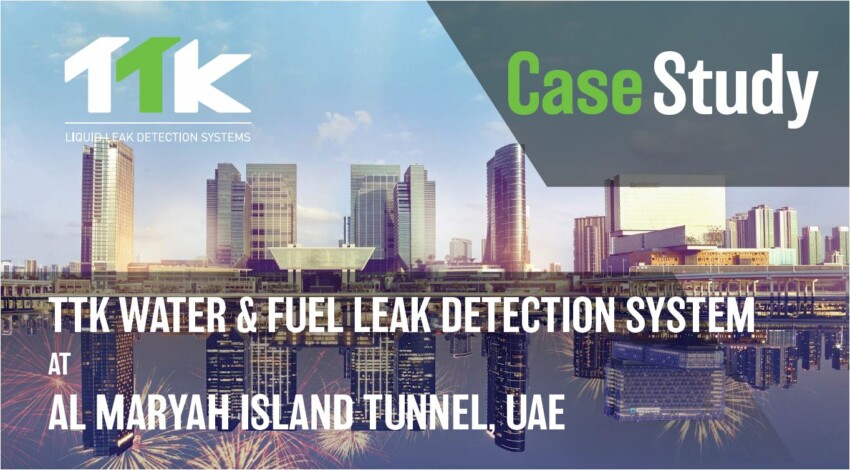 View the case study in PDF format. 
About Al Maryah Island Tunnel
Al Maryah Island tunnel is located to the northeast of the main Abu Dhabi Island and to the west of Al Reem Island. The project scope includes the water & fuel leak detection for the utility tunnel and its technical building.
Project Requirement
The utility tunnel of Al Maryah Island is a passage built underground to carry and distribute utility lines such as water supply pipes, sewer pipes, electricity, and also communications utilities like fiber optics, and television cables to various plots. It is continuously monitored by a centralized CCTV system.
Water leakage detection is one of the important and regular tasks of the tunnel's inspection. That's why the customer requested TTK to supply a highly reliable water leak detection system for non-stop monitoring of the tunnel as well as all the critical zones inside the technical building of the tunnel.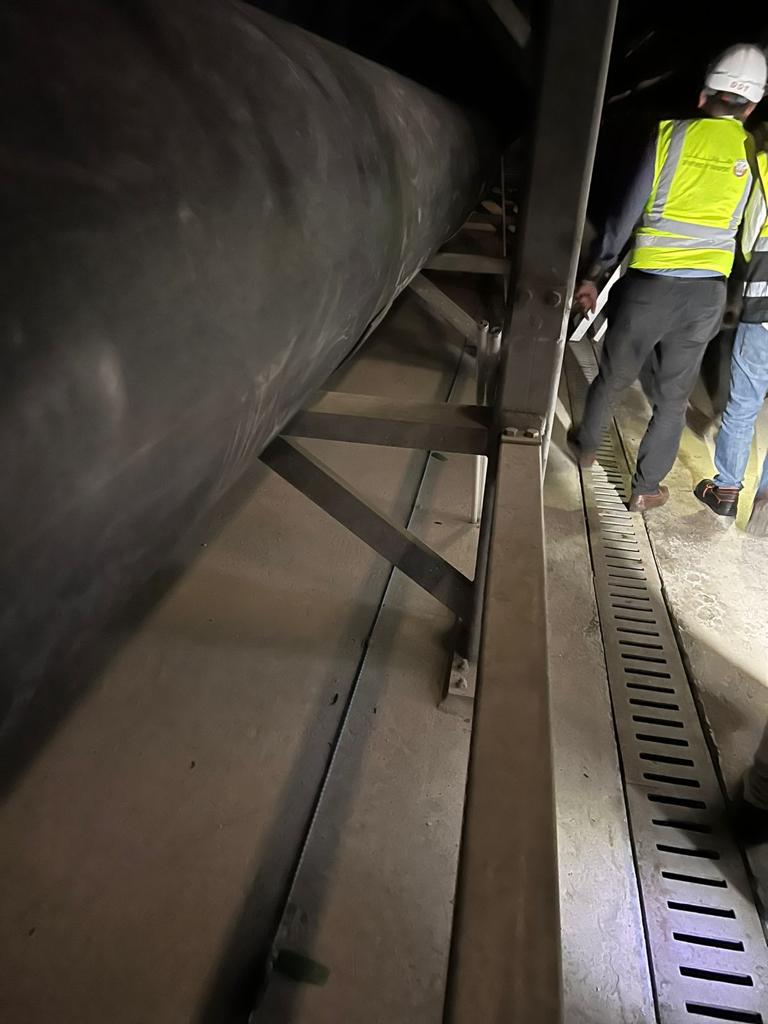 TTK Water Sensing Cable Installed Near Water Pipes
TTK's Solution 
TTK ME recommended addressable liquid leak detection systems combing FG-NET, FG-BBOX, FG-NET-LL panels and water, hydrocarbon sensing cables. 
Utility Tunnel 
Considering the long distance to be monitored – over 4.5 km inside the utility tunnel, water sensing cables FG-ECS connected to monitoring control panels FG-NET and four satellite devices FG-BBOX are installed. 
Monitored by the FG-NET via a standard Ethernet, the FG-BBOX has the same functionalities as FG-NET and extends its capacity by managing two additional circuits of sensing cables. In this project, over 4500 meters of water sensing cables are physically connected on four FG-BBOX panels. In the event of a leak on one of these sensing cables, the alarm is directly shown on an FG-NET panel. Precise information, such as leak time and pinpoint location is displayed on an interactive map on the centralised monitoring panel.
Technical Building
In the technical building, both water and hydrocarbon leak detection are requested.
- On one side, critical area as server rooms need to be protected from any water intrusion. 
- On the other side, fuel-powered engine-generators and auxiliary equipment (tanks, pipes, trenches) are crucial in the event of a loss of power, and thus need to be continuously monitored.
To protect server rooms from water intrusion, water sensing cables FG-EC are installed in risk zones and connected to an FG-NET control panel.
All hydrocarbon sensing cables FG-OD are connected to a monitoring panel dedicated to hydrocarbon cables FG-NET LL (Long Line version). Sensing cables are installed near fuel pipes, fuel tanks, and inside generator rooms of the technical building.
| | |
| --- | --- |
| Four FG-BBOX Satellite Panels Installed On Site | FG-BBOX In Alert Status |
| | |
| --- | --- |
| Addressable Water Sensing Cable FG-EC & Microchip Embedded Connector  | Addressable Hydrocarbon Sensing Cable FG-OD & Microchip Embedded Connector |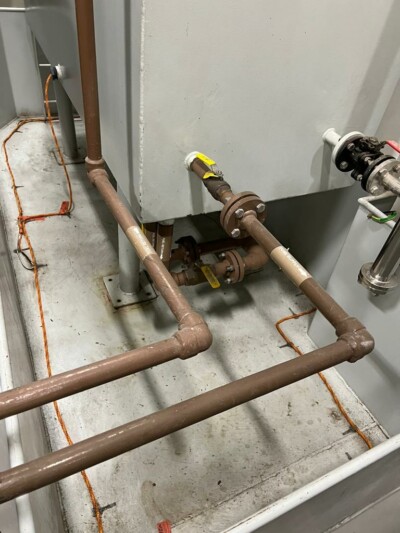 TTK Hydrocarbon Sensing Cables Installed Near Fuel Pipes