>

WATER AND HYDROCARBON LEAK DETECTION SOLUTIONS FOR DATA CENTRES
+ Toggle navigation
WATER AND HYDROCARBON LEAK DETECTION SOLUTIONS FOR DATA CENTRES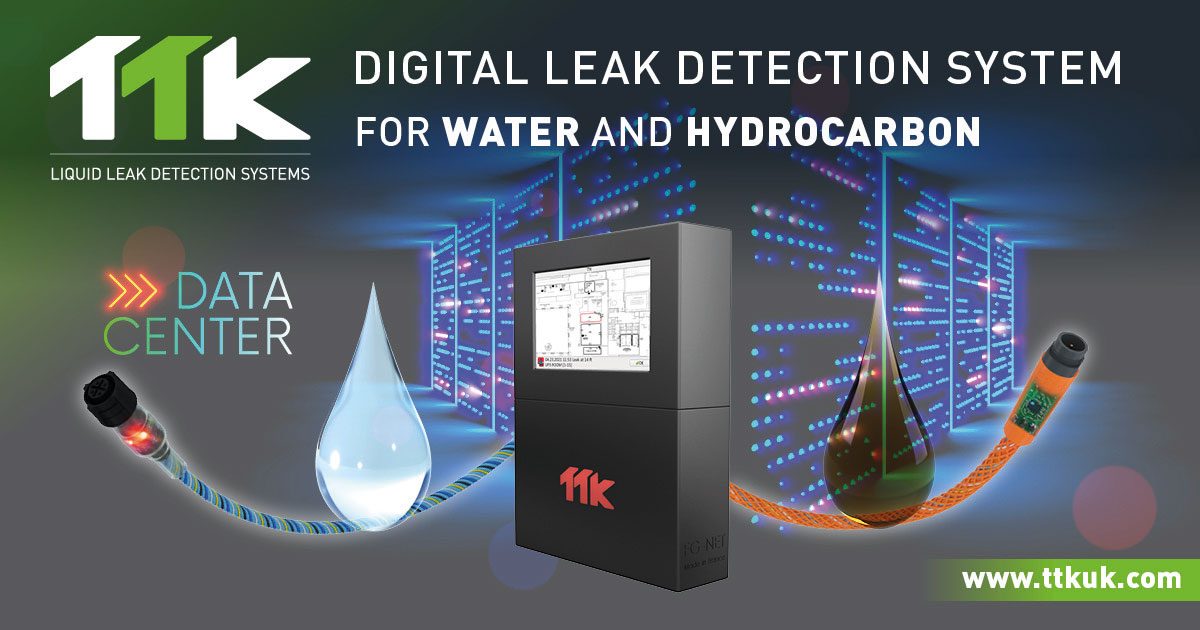 Never underestimate the risk of water leakage in a data centre
Data centres are the crucial technical environments tending towards a continuous safety with zero defect. A non-detected water leak from CRAC units or from water pipes, a hydrocarbon leak from diesel generator sets, or an acid leak from batteries can be extremely detrimental to the exploitation and have an important financial impact as well as damage the business reputation.
Secure your data centre against dangerous water leaks with TTK leak detection solutions
TTK solutions for data centre application video, to view the video 
TTK offers comprehensive and effective leak detection solutions – combining water, hydrocarbon and acids leak detection systems for data centre building application.
TTK will maximize your data centre's uptime, reduce your equipment and maintenance costs with its intelligent digital liquid leak detection systems. Early and accurate leak detection location combined with full integration into BMS (Building Management System) can help minimize downtime and increase response time to critical leaks.
TTK continuously monitors water oil and acid leak in a data centre building
Critical equipment/areas:
Data halls
Chilled/hot water supply and return pipes
CRAC units
Generator sets (hydrocarbon leak)
HV/LV switch rooms
Plant rooms
Pantries and related plumbing
Uninterruptible power supply (UPS) rooms
Batteries rooms (acid leak)
Service risers
Technical rooms
TTK Technical solutions for your data centre
TTK leak detection systems are based on addressable sensing cables and leak monitoring panels.
Addressable sensing cables
For water and acids leak detection
The addressable water sensing cable (FG-EC/FG-ECS) and acids sensing cable (FG-AC) provide fast detection of conductive liquid leak upon contact along the entire length.
The acid sensing cable is made of a corrosion-resistant fluoropolymer that can be re-installed after cleaning.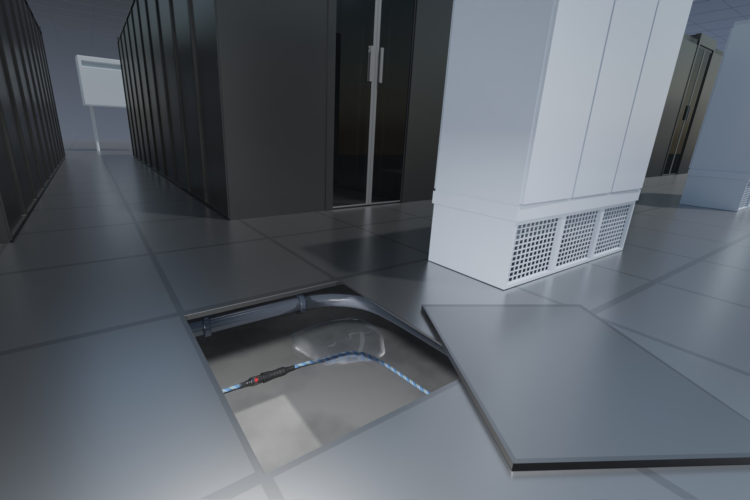 TTK water sensing cable detects water leak under the raised floor, near a CRAC unit, in a data hall
The USP?
Thanks to the embedded microcontroller and the unique cable structure, the TTK cable does not trigger false alarms caused by dust, condensation or metal particles. It can therefore be installed close to the source of risk to ensure very early detection, without triggering possible ambiguous alarms.
To know more about the embedded microcontroller, read the article "Use a liquid leak detection system as smart as your facility"
TTK unique sensing technology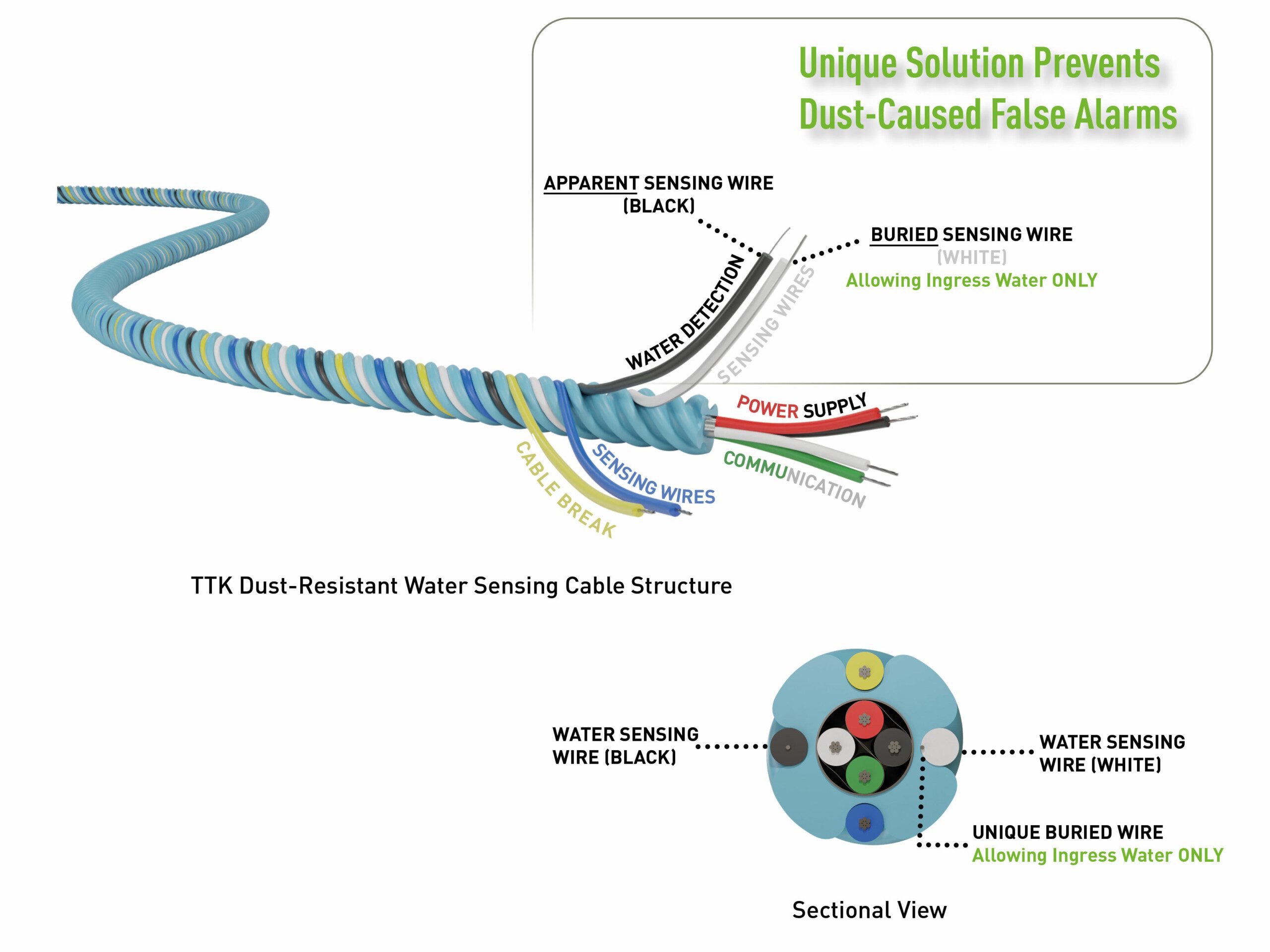 For hydrocarbon leak detection
TTK's Hydrocarbon Sense Cable (FG-OD) is optimized to protect generator sets and technical rooms in a data centre. It detects and locates hydrocarbon leaks in a reliable and selective way: it does not react to water, dust or pressure.
The USP?
In addition to a remarkably quick detection compared to conventional cables, the TTK sensing cable can be tested and reused, minimizing your equipment and maintenance costs.
To learn more about the reusability of TTK's hydrocarbon cable, read the article "Tired of Replacing Fuel Leak Detection Cables? – Reduce Costs with Reusable Fuel Sensing Cables"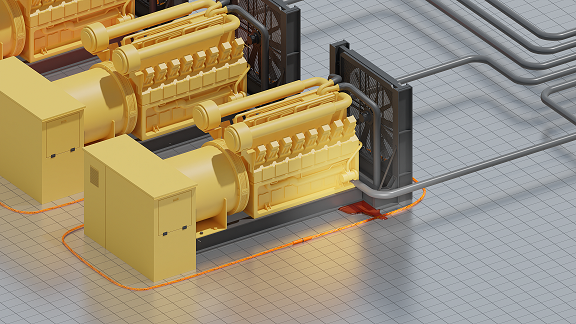 TTK hydrocarbon sensing cable detects diesel leak from generator
Leak monitoring panels
FG-NET: a versatile monitoring panel taking the digital water leak detection technology to the next level
The FG-NET provides fully mapped, multiple simultaneous leak locations to 1m accuracy across up to 500 lengths of sensing cables together with an advanced alarm and logging system. Coupled with TTK's digital sensing cables, satellite devices (such as external relay box and sub-panels), and advanced management software TTKweb™, the FG-NET provides you with an all-in-one leak detection solution.
In addition to the user-friendly 7-inch touch screen allowing real-time location of faults on an interactive map, the FG-NET has flexible interface options, the possibility of communicating with a BMS connected to the local network via e-mail, TCP/IP, MODBUS/JBUS, RS422/485 and volt-free contacts.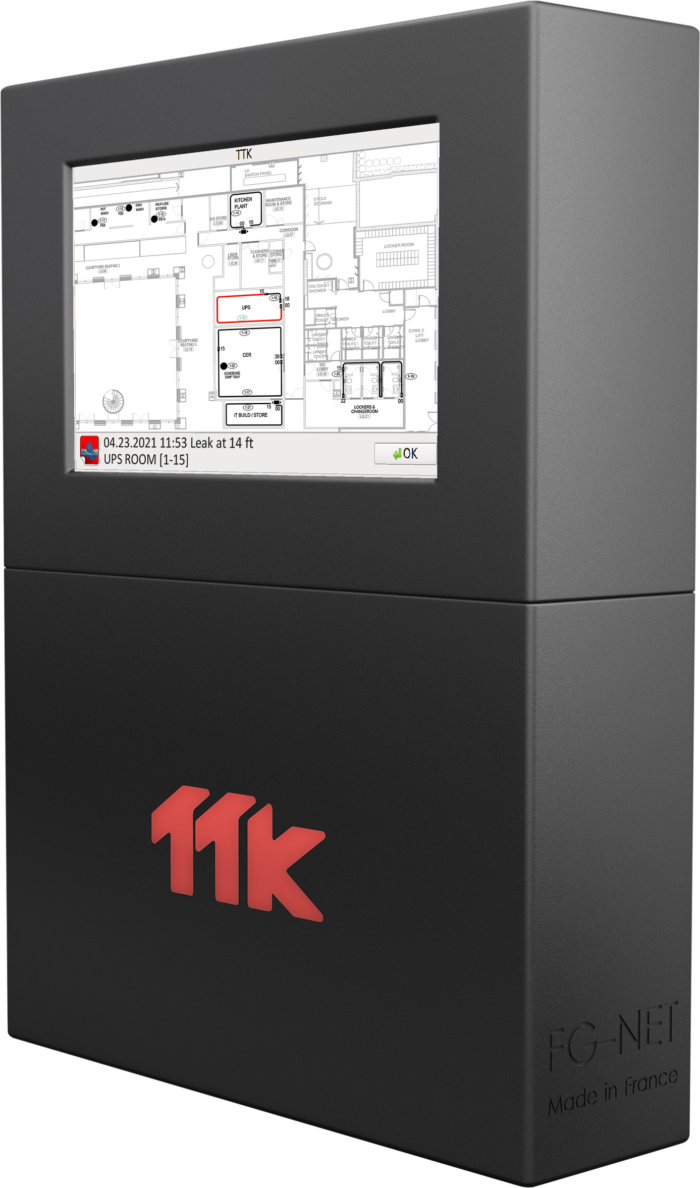 FG-NET digital leak detection control panel
In addition to the FG-NET control unit, TTK offers a range of detection control units suitable for different scales and installation situations.
Advantages of TTK water and oil leak detection solutions for data Centres
Early detection with accurate location of leaks (precise to 1 m)
Reliable detection: unique cable structure helps to efficiently prevent false alarms
Simultaneous faults can be detected, no single leak can hide behind another in the same zone
Increase response time with the early detection and accurate location
Cost reduction with reusable addressable cables
Effortless installation with MODBUS integration; TCP/IP connection
Robust system with long service life, easy maintenance and standard 10-year warranty
High-performance solution developed and designed for data centres and generators

TTK water sensing cable detects water leakage
TTK: much more than a manufacturer
TTK, the world's leading manufacturer of Liquid Leak Detection Systems for over 30 years, provides reliable and fast response oil and water leak detection solutions to data centres and mission critical areas.
Much more than a manufacturer, TTK offers turnkey solutions. From the creation of tailor-made solutions to installation, commissioning and maintenance. TTK offers the certainty of having a system that can grow with your future needs and thus maximize the uptime of your data centre while reducing your costs.
Contact us!
Reduce your maintenance costs and protect your data centre with confidence. The TTK leak detection system is the solution.
If you would like to know more or discuss your specific needs, our sales engineers are on hand to offer you the most suitable solution.